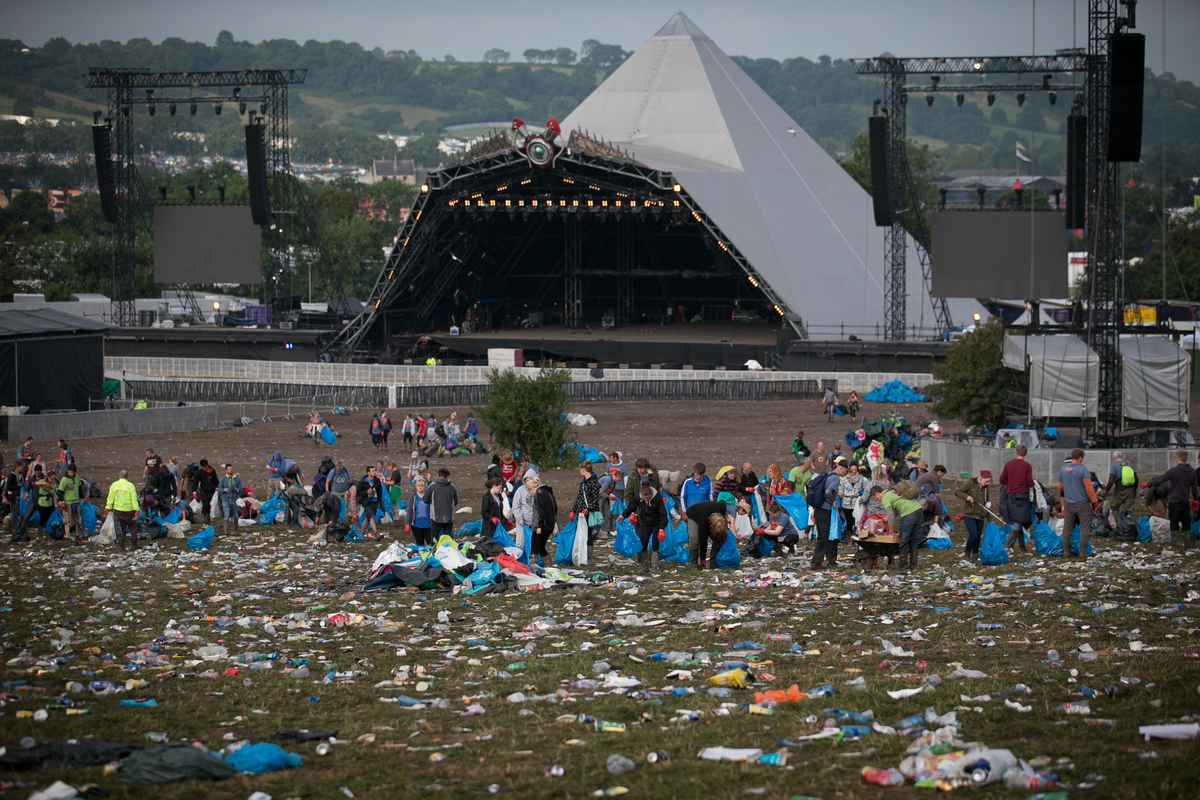 12 May

Five Ways to Commit

More and more festivals are trying to raise awareness on environmental responsibility and waste reduction. This is not only due to the increased publicity climate change is getting, but also due to the realisation of the impact festival goers and festival organisers have on the environment and on the economy.

Though environmental responsibility is an important topic and it climbs in the agenda each year, it is difficult to say that the focus lies on it when we all know that the primary target of any major festival is that of securing headline acts guaranteed to sell tickets.

As a passionate festival and concert goer I have tried to notice, even before embarking in the journey that Music Drives Change is, what are the steps which are visible to the unknowing public. What are the means through which the audience is educated step by step? How can the music industry take steps towards becoming more eco-friendly, more aware and more caring.
Personalized sturdy plastic cups
These cups are made of a durable plastic and usually are personalised with the logo of the event.
How does it work?
You pay a deposit for the cup when you order your first drink. If you bring back the cup after consuming the magic liquid, you can either get your deposit back, get a refill in your own glass or just leave with your own personal souvenir.
The glasses can be standard or funky shaped and some organisers even go for glass or porcelain but that makes the amount of the deposit significantly larger.
For a deeper understanding of the concept, here is a pretty good overview of one way of implementing a reusable cups system at your event, described by one provider of such cups.
Garbage bags and selective waste disposal for campers
We all love camping on the festival site but what do we leave behind us?
How does it work?
Each camper receives (against a minimum mandatory deposit which may range from 1 to 10 euros) one/two garbage bags to fill with either waste or recyclables. The money is refunded when the camper brings back a full bag.
Move it to charge it
Let's face it, how are you going to update your friends on the latest happenings if your phone battery is drained? How about the weight you gain from all that beer? There is a solution for both these problems.
How does it work?
Organizers, organizations or specific brands provide platforms where the public can charge their phones/tablets/photo cameras by generating their own energy through cycling.
Such an initiative is MAINOI's ECO Challenge sustainability programme ran at Electric Castle 2016 which allowed festival participants to compete on an energy generating bycicles installation. During the Pedals Battle 2141 persons pedalled generated 15,7 kw of power, which supplied 75% of the electricity needed for the functioning of the ECO Point in the festival and was also used for charging 325 mobile phones.
Eco Challenge Day 2Come at the Eco Point and play the pedals battle and the eco twister! All this great prizes are awaiting for you. Thank you Flanco Romania, Devron Bike, MemoPlus, Banca Transilvania, Red Bull for being awesome eco supporters. #ecochallenge #electriccastle

Publié par MaiNoi sur samedi 16 juillet 2016
Pay for others to keep you charged
I have only seen this once, but you can make an investment that keeps on giving.
How does it work?
Pay for an external battery charged by the provider through solar panel power or bio-diesel driven generators and just come and exchange your empty battery for a charged one.
This can back-fire if at the end of the festival people do not return these batteries but rather throw them away or keep them as souvenir or as an additional power source. It is debatable if in the long run this is an efficient and environmentally friendly option.
Rent a temporary home
Not all festival goers are "professional" campers. This means that many will not own a tent and are likely to buy one and just leave it on site at the end of the festival. There are also festival goers that will not cope easily with the thought of living in a tent.
For both categories there are solutions. You can rent basic tents, sleeping bags, pillows but you can also glamour up and rent for example a Tipi or a Lodge.
Incentives for efficient transport
The incentive can come in different forms such as:
Free train rides included with the festival/concert ticket
Free or subsidised shuttle buses from train stations/airports
Free admission to those cycling from home to the festival site
Prizes/souvenirs for those carpooling
This is just scratching the surface on this ever-growing topic. We are now embarking on a journey which will look at all music-related sustainability topics that can be improved in order to make the music events industry more eco-friendly.
Would you commit to such initiatives ?